Maui Travel Information and Tips to help you plan your Maui Vacation
Driving Times on Maui
The BEST of MAUI Hawaii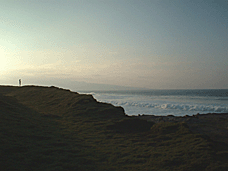 What to do and see on Maui
Besides renting an ECO Friendly Car on Maui, Check these links for what we think you might enjoy...
Rent a car from us, and we will tell you even more secrets!
---
Maui Driving Times.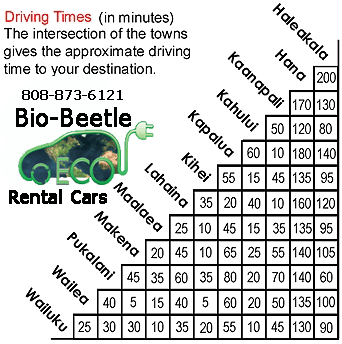 How long does it take to get from one area to another on Maui
Click on image for a printable copy of the driving times.
Home| Who we are| Maui Car Rental Policies| Maui Car Rental Prices| Electric Car Rental info| Biodiesel Car Rental info| Our Green Celebrities| Maui Hawaii tips and info| Cat Charity| In the News| Why ECO Friendly| More Links| Email
You're not just renting a car...